Michael R. Monteiro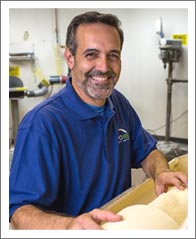 Certified Prosthetist, ABC, Owner
I'm more than just an owner who works well with patients. For me, the work I do specializing in upper extremity prosthetics, helps me provide people with hands and arms so they can regain their independence and mobility. 
Joined Powell: 1991
Why I love working here: I wanted to help people not just by providing them with limbs or devices but by interacting with them and seeing them succeed. Tommy Powell, Jr. was instrumental in re-enforcing that philosophy and it's why I chose POWELL.
Passionate about: Treating pediatrics and working with new technology.